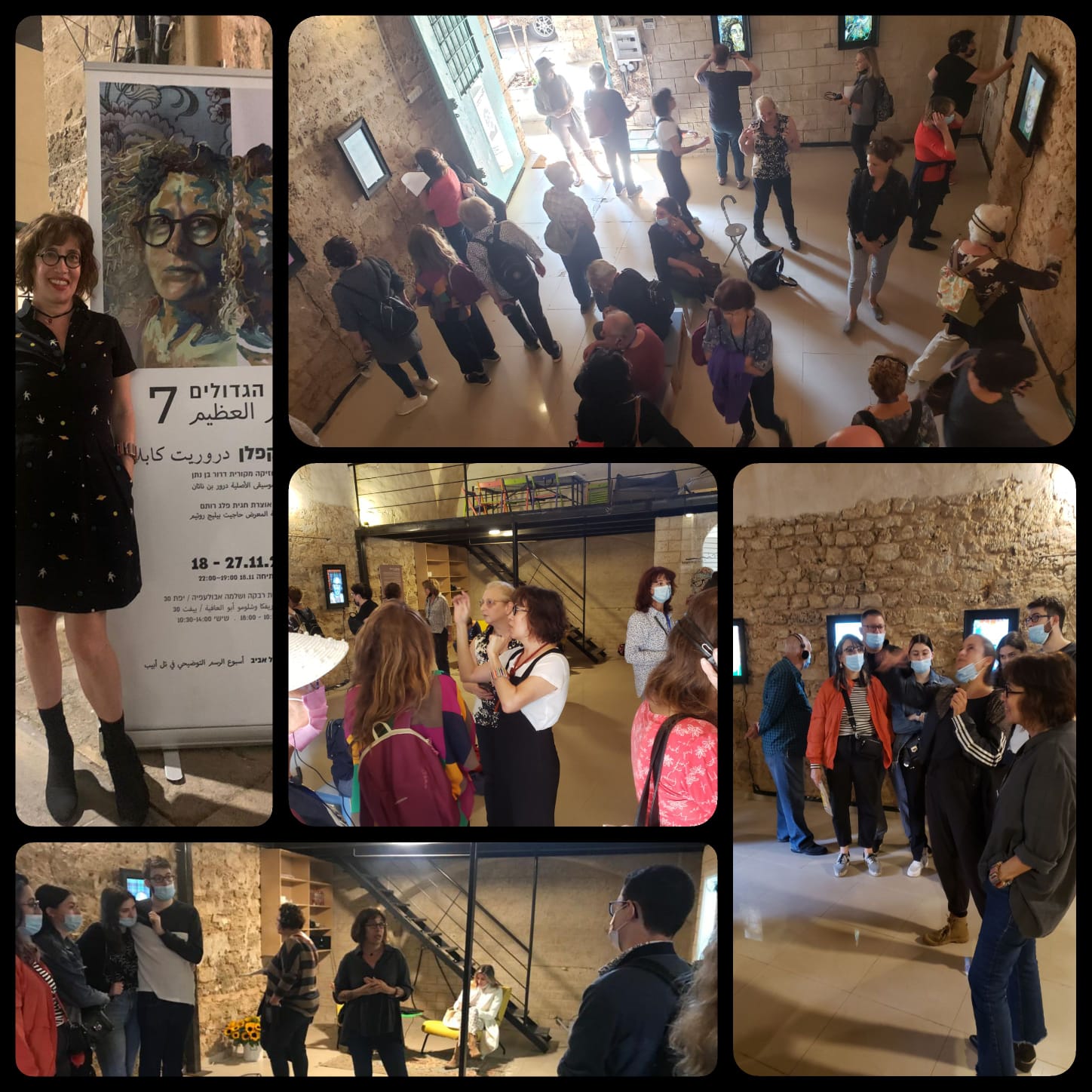 05.12.21
The names of the Great Ones 7
illustration week TLV // The names of the Great Ones 7 // Drorit Kaplan // Curator: Hagit Peleg Rotem.
One building in Jaffa, built 7 years ago, is at the center of a video art exhibition during Illustration Week. In the exhibition "Shem HaGedolim 7" (The names of the Great Ones 7), Drorit Kaplan presents 10 portraits, which she created in digital painting and edited for videos. In each one of them a neighbor is documented, and to each of them she adds motifs and colors that represent their unique personality and lifestyle.
Kaplan paints on a digital board and edits each portrait into a short video art, which presents the painting in different moments, ranging from abstract to realistic, somewhat psychedelic.
The musician Dror Ben-Nathan composed an original soundtrack for each piece, according to the hints of the character's personality and color palette. The result is a mosaic of portraits emerging before our eyes, displayed on 10 touch screens, in a beautiful space from the limestone structures of Old Jaffa.
The inspiration for the exhibition came from the special texture of good neighborly relations in a shared home, in a heterogeneous, Jewish and Arab community, which together crosses daily life, here lends a glass of sugar and there keeps the child for a moment
The name of the street "The Name of the Great Ones" raises questions – after who is it named? Who are the great ones? and what is it that makes people "great"? The exhibition got its name inspired by the pompousness of the inscription, and it illuminates the name of a Jaffa Street with a degree of irony – portraits were used in the past to indicate status, power and prestige, the idea that led to the exhibition is based on the concept that perhaps just looking at a portrait of an ordinary person makes his character significant.